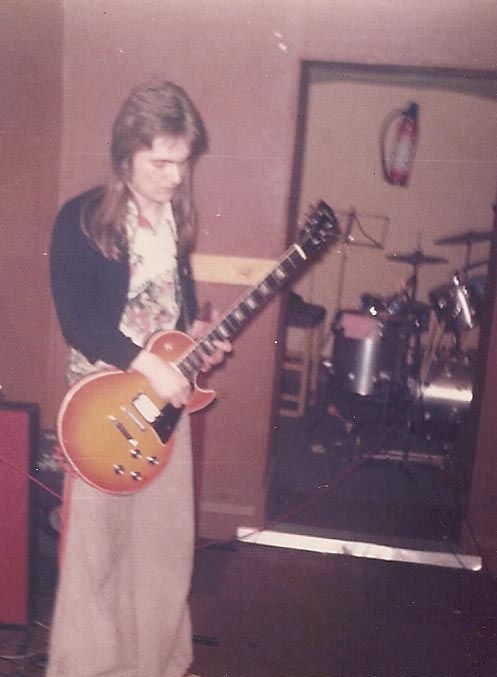 Inspector Lloyd was a three-piece band comprising myself, Phil Roberts (bass and vocals), and 'Funky John' Hinsley on drums. Phil and I both wrote the songs. We played in (perhaps too many) different styles.
Phil and I had started the band in 1970 when we were both at Chester College of Further Education. Our drummer back then was Bob Berg. This was 'back before we reached the age of reason' (in joke - a line in our track 'Blues Walk').
We specialised in playing bizarre gigs. One time we played the British Legion in Llanrwst (North Wales) doing a set between Bingo sessions. When we came on all the old biddies playing bingo jaw's dropped in disbelief. Hands over ears for the volume too! By the time we played our second 'tune' the 'head' pub accross the road had emptied and the back of the hall filled up with the greasers, hippies, and heads we should have be playing to. We came off after the first set and the organiser said...
here's your money lads, we won't be needing another set, pack up and go home
This was fairly typical of the standard of gig. Our lady agent got us loads of gigs like that because, we think, Bob was doing the nasty with her!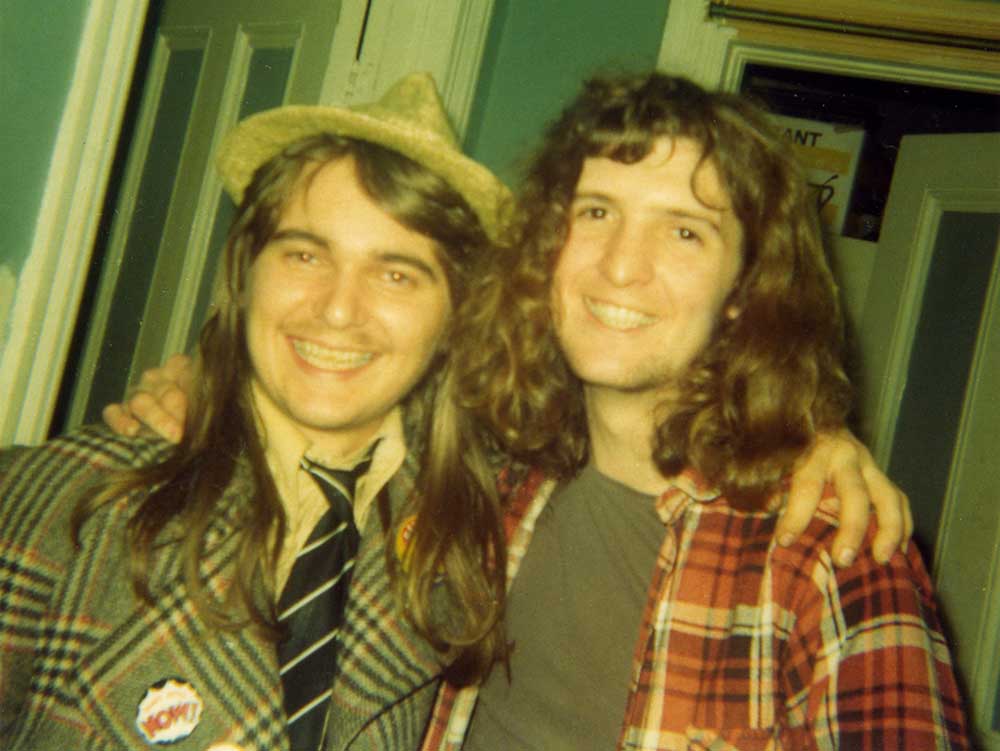 We were all lunatic, right down to our Road Crew - like Daisy Stormer who was some kind of Judo Black Belt but who, the only time we needed him had hurt his hand so we had to do a runner offstage! And then there was John B! We once played the Cavern in Liverpool, the real one in Matthew Street, not the newer imitation one. It was a proud moment when we pulled up outside the Cavern. There was a line of people queuing and we thought to ourselves 'we've made it' but Oh, Oh, we ran over a bottle and the tyre on our van exploded. Bummer! I think we were support for Strife, another Chester band whose singular talent was ear-splitting, and pant-splitting. After the gig JB somehow stole the Cavern's strobe lighting right off the wall in full view of the crowd! He later wired it up in his car and his speciality was that he fired it at oncoming motorists at night!
The move to London
Phil, Bob and I all moved down to London together in 1972-ish. It was an eye-opener and it is fair to say we got side-tracked, being away from home for the first time, meeting all those new and colourful people!
In London our influences changed - we disovered Steely Dan, Little Feat, Stevie Wonder, Joni Mitchell. And of course it was the golden age of Jazz Funk so we listened to Herbie Hancock (Headhunters), The Crusaders (Feat Larry Carlton), and Miles Davis.
The band didn't achieve much until John Hinsley replaced Bob and we were offered a contract with Tony Hall's record company (Fresh Air records). 'Uncle' Tony's main claim to fame was to have discovered and signed Black Sabbath but when we knew him was managing The Equals, a hit UK band. We recorded a single called Whenever you're ready in some very expensive studios, Island Records (Basing St Studio) where Bob Marley , Free, Traffic recorded. Even then it was £40 per hour - a whole week's Dole!
We were produced (if you can call it that) by a guy called Tony Platt who engineered Bob Marley and Free albums. But he had never produced before and did a lousy job. We never had a decent manager either, but we did have a publishing deal (of sorts) with an ex painter/decorator called Terry Winstone - another loser. Our story is a familiar one in the music industry, even now, we were failed by the people who should have guided us.
As the song goes... we were born under a bad sign because if it wasn't for the bad luck... Fresh Air records went bust days before release. Needless to say we never saw a penny!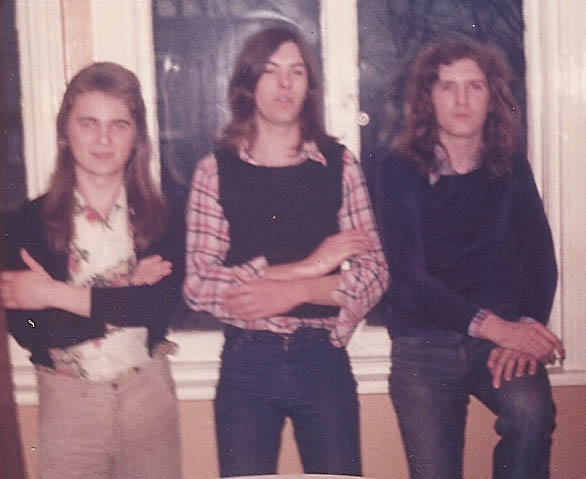 We were a magnet for oddballs. We briefly had a sax player who was a lot older than us, and a city banker to boot, complete with pin stripe suit and pipe. He was Barking! We did have a kind of residency at a club in Rickmansworth, which was Rick Wakemans 'local'. Our sax player got so off his face he was almost falling off the stage! Then, I had my head down (as you do) doing a 5 minute solo (as you do) and when I surfaced to hand over to him soloing, he'd gone! We finished the gig and went looking for him when we came offstage. As we went outside there was Rick Wakeman's white Rolls Royce - covered in Puke! He must have walked out of the club, saw the car, and deliberately puked a perfect line from front to back all over it! It took us an hour to find him in the bushes, still holding his sax, bleating 'help'. We bundled him into Phil's Jaffalux Range Rover and beat a hasty retreat back to London with him still puking out of the window all the way! Oh happy days!
I should also mention one 'honorary Inspector' Paul Goose, who was a big pal and who played drums on many gigs, including a few at Imperial College. he was a fellow Cestrian (that's what you are called when you come from Chester) and moved to London at about the same time as us though, sensibly, to go to Uni.
This was a period of living in (or should I say being thrown out of) squats. But the demon weed also gave it a hazy, but happy, blur! We paid our dues (Man)! Phil and I eventually did a tactical retreat back to Chester to Lick our Wounds. In the process The Inspectors fizzled out, gone but not forgotten, legends in our lunchtime. Phil and I lost touch for 20 years but are now back as Pals so who knows, watch this space for the Inspector Lloyd comeback tour!